Adele Zaretsky, Dispensing Audiologist
Adele Zaretsky, Dispensing Audiologist is the original founder of the Los Angeles International Hearing Aid Center. She has been practicing for over 25 years, and is a current member of the California Academy of Audiology (CAA) and Fellow of the American Academy of Audiology (AAA). Sam, Mila, and Marina also help her run the office.
Adele first encountered the impact of hearing loss when she was a small girl. Her best friend's parents were both deaf, and Adele was fascinated with the way the family coped with the challenges it presented. She eventually went on to study audiology and to develop a practice to serve people just like her friend's family. She yearned to be a helpful role in her community and she is known by her patients as their extremely caring and generous guide to improved hearing.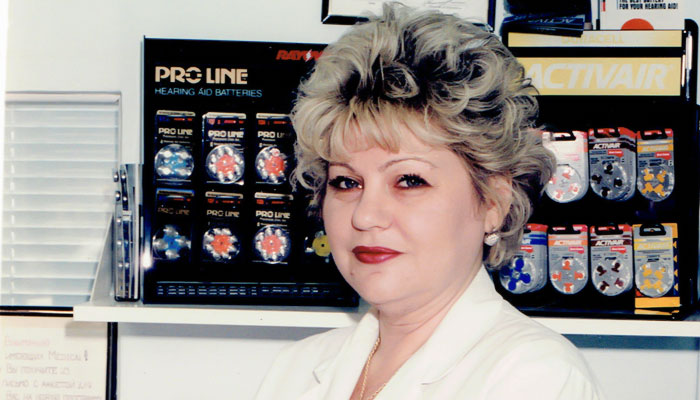 Adele Zaretsky, Dispensing Audiologist